Journey to the Core of Human Existence
Tya's enticing world-trance sound could be described as Enigma meets Deep Forest. Indigenous voices blend with modern grooves in a new sound that is both deep and uplifting. One of the most requested artists from the bestselling Buddha-Lounge series and very popular in Europe, Tya (pronounced t:sch:ya , Aboriginal word for mother earth) is the creation of German composer Martin Scherl, who has spent extended time with the Australian Aborigines and was profoundly impressed with their ability to see themselves as part of whole. Feel the pulse and come home to the Earth's ancient roots!
TYA - Atma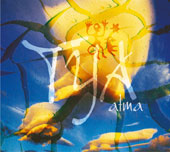 Journey to the Core of Human Existence
Lovers of science fiction classics might be reminded of Jules Vernes "Journey to the center Of The Earth" when they muse over the title of the second TYA album for Prudence. But here the journey goes straight to the core of human existence: "Atma", a term from the classical Indian language Sanskrit, denotes the SELF, the eternal and undestructible inner character of each being. Often ATMA is translated as "soul". But in contrast to the Western (and also Christian) concept of "soul", which refers to the psychic structure of the being, ATMA only and exclusively means the eternal and unchangeable inner identity. And thus the new TYA tracks are far from being introverted or intellectual – to the contrary. The German project around Mastermind and composer Martin Scherl has created music, which is based on very vital, gently energetic grooves and fleshed out with seductively sensual sounds. A blend of Ambient, TripHop and Worldmusic elements that appeals equally to the mind, the soul and the body. Not a big wonder, since, as Martin Scherl puts it, "Atma is strongly related to the German word 'Atem'– i.e. 'breath', the most central function of our body. And also one, which mostly works totally unconsciously." With these thoughts in mind TYA lovingly charge the listener with gentle, positive energy.
TYA – Akwaba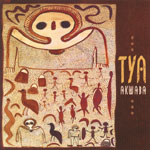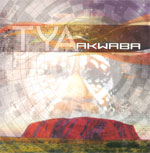 The music on the new album "Akwaba" (welcome in Ghanaian) retains all the qualities of the debut recording, but adds new kinds of sounds and grooves, new exciting dimensions to the TYA sound.
What people are saying about TYA – Akwaba
On his first album for Sequoia Records, the German composer lives up to his name, presenting an album that cleverly blends the earthiness of Aboriginal culture with modern beats and sampling. Actually, the album goes even further than that - this is a true cross-cultural fusion, where many different ethnic influences are juxtaposed with mid-tempo beats and techno loops for a sound that straddles the line between dance and chill-out music. The vocals of the Bulgarian Voices lends an Enigma-like flair to some of the tracks, while vocal samples from a variety of other singers and choirs give the music a tribal touch. This is a fantastic album that is a "must hear" for anyone with an interest in world fusion artists like Deep Forest.

Music Design In Review
A refreshing and uplifting symphony of voices and steady rhythms echoing our tribal roots.

New Age Voice
Infectious trip-hop beats propel exotic melodies creating both the perfect party album or deep listening experience

New Age Retailer
This evocative and uplifting album is a mosaic of global influences.

The New Times
Tya is a German keyboardist and programmer with an affinity for the music of aboriginal Australia and access to samples of singers like the Bulgarian Voices, Sarband, and Trinovox. Tya will win you over with his melodies, subdued but funky beats, and complex sonic textures. What makes this music so attractive is Tya's two-pronged strategy of bringing the beats right up to the front, and finding good singers to sample and using the samples well. Notice, for example, the combination of African and European voices on 'Coming Home' and the dubwise treatment he applies to the gorgeous choral singers on 'Mama'.

Rick Anderson
TYA – Tribal Sutras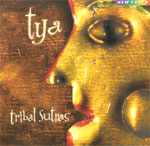 New Earth Records - 2001 (NE 2103-2)
A sutra is a scriptural narrative, the discourse of a master, a Zen story. Sutras present in words a glimpse of the boundless reality experienced by the visionaries of the past. Through sound, Tribal Sutras evokes a distant memory of our origins - that unimaginably vast state of being the enlightened master have attempted to share with us. Danceable rythms and exalted choruses urge us to move and to celebrate. Inspired by the Aboriginal people of Australia and their deep connection with that state of oneness, this music is a fusion of global influence that beckons our true self.
What people are saying about TYA – Tribal Sutras
From the vast magnetic fields of the planet down to the vibration of a single atom, the wave-like motion of the universe is felt in every corner, every cell of our individual and collective being.' Mirroring this 'Aboriginal view of the earth as a living body' is achieved through a steady heartbeat-like rhythm that weaves through much of the album, overlaid by complex but harmonious vocal patterns . The resulting whole is an opulent, sensually arousing tapestry.

KJ NAPRA Review
Infectious trip-hop beats propel the exotic melodies, making tribal Sutras a potent dance record. The voices are from Australia and Africa and also include the coral group Bulgarian Voices. The upbeat heart of Tribal Sutras makes it a perfect party album. Those seeking a deep experience will thoroughly enjoy all of Scherl's nuances.

Steve Ryals - New Age Retailer
Tya (A.K.A. Martin Scherl) takes listeners on a soulful journey across continents with a blend of Hawaiian and Indian melodies, Bulgarian voices and Aboriginal chants. The listener's travels start with the powerful "Baiame," whose dance-able grooves and organic vocal harmonies are sure to uplift. From there, they'll find spiritual enlightenment with songs like "Awaken your Senses" and 'Children of the South," helping them to open their minds and see the world from a different perspective.

Music Design
Noteworthy: World music echoing fresh, transformative living earth themes. The piece "Baiame" ("Great Spirit") mirrors the Aboriginal spiritual connection to earth as soul-stirring sounds impact the heart. "Kula" inspired by the Haleakala volcano on Maui, is ripe with village sound interpretations and unforgettable adventurous listening.

Lightword Publishing Co.
The essence of world fusion, the music of Tya (pronounced ta-ya, am Aboriginal word meaning "the earth") reflects the worldview of the earth as a living body. The evocative and uplifting album is a mosaic of global influences: Bulgarian voices ignite Native chants; strains of Indian Melody echo the origins of all music and the vibrations of the earth - sensuous being that she is - herself.

The New Times Magazine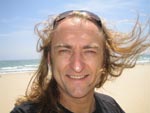 Artist / Name:
Martin Scherl
Birthday:
21.09.1968
Residence:
Nuremberg (Germany)
Instruments:
Drums, Percussion, Keyboards, Programming, Voice
Musicians:
Martin Scherl - Drums, Percussion, Keyboards, Programming, Voice
Guest musicians
Sammy Majbour - DJ
Benno Baum - Guitars / Studio Technique
Pino Barone - Keyboards / Voice
Marcus "Boiler" Deuerling & Roman Sörgel - Advice
Important steps along the way:
I simply don't know when it really started or what the trigger was but I was lucky and stubborn enough to get my first drumset at about 12 years of age. Starting playing music with my elder brother Thomas (Organ, Keyboards) was very important for me. Followed by quite a lot of stops within different bands and diverse styles of music I hope that there are also some steps to be recognized. For me it still is an ongoing process of learning.
The most important step for me was to realize that I found a great part of myself within music and fortunately this source of energy and fascination has never again left me. Being able to express myself through music and noticing that I can move people emotionally with what I create makes me really a lucky and thankful guy.
Musical Influences:
I think the greatest musical influence for me was music itself as a universal language and a mirror for the fascinating diversity of sounds, emotions or whatever you can find within music. I often wondered if there is one human being on this planet who doesn't know at least some kind of music to be familiar with even if it's only rhythm or the songs of certain animals? I think there is none. We all know music and therefore it is a very basic connecting link between us all.
From this perspective everything can influence the creative process of making music or any other form of art. The exploring process itself has no limits and it does not know right or wrong. It simply is and everyone looking at the results of this process can choose from a maximum of diversity and find exactly what fits to his or her personal emotions or needs.
It is really not easy for me to drop some names who influenced me musically because writing some important names down means leaving others out. Definitely a very important inspiration is provided by all the musicians I have been playing with and the people I share my love of music with. It doesn't really matter what kind of music it is I'm listening to, I just try to trust my emotions and I'm hoping to find a certain authenticity within. That is also what people hopefully find within my music.
Hobbies:
Sometimes it seems to be all about music all the time but of course there are many other things I really enjoy, for example travelling, skiing, going to the movies, reading and of course being with my friends and loved ones.
Personal Motto For Life:
There is not a single motto for me in life. I'm just trying to be thankful and to enjoy that I'm here and what I'm doing.
Martin Scherl (verantwortlich gemäß § 5 TMG)
Fuchsweg 82
90411 Nürnberg/Germany
mail to: musicoftya@yahoo.de